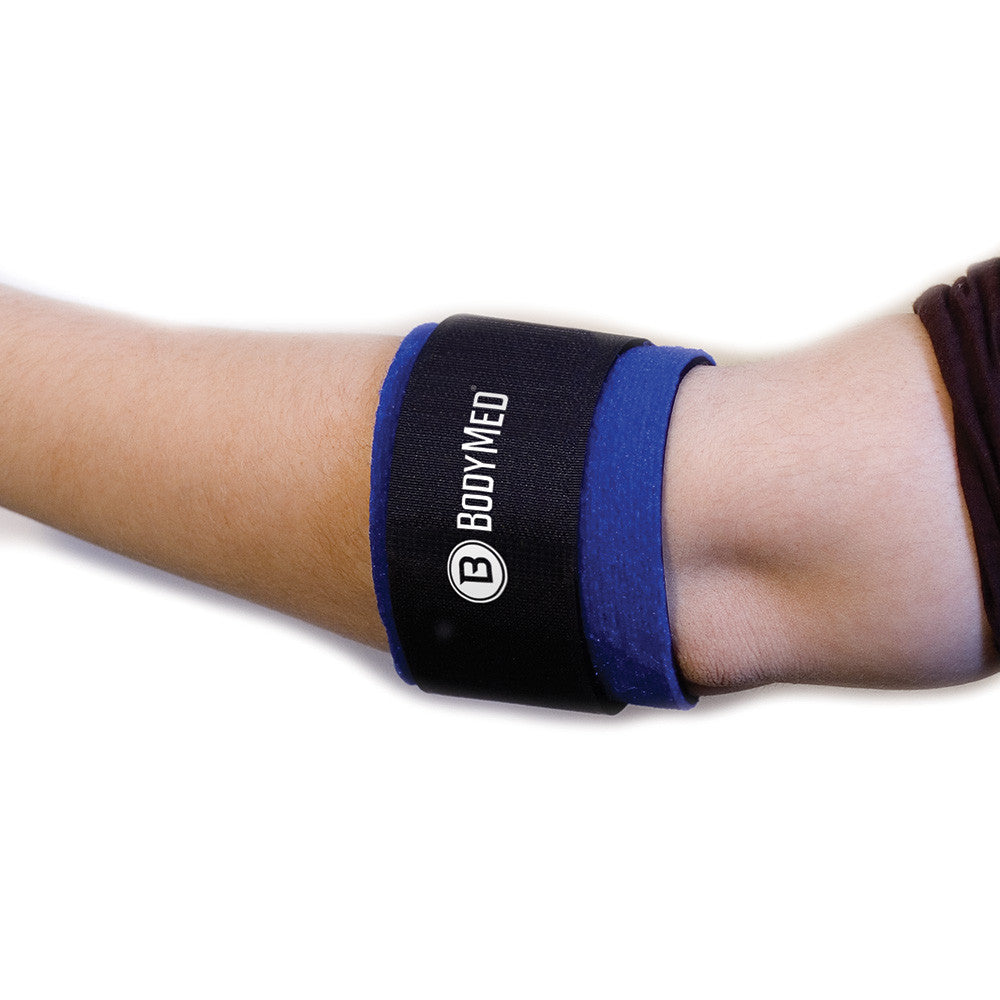 BodyMed®
BodyMed® Tennis Elbow Strap
Item # BDS200
Stabilize & Support
The BodyMed® Tennis Elbow Strap offers adjustable support and applies pressures on the forearm muscle groups to help reduce elbow discomfort. This stabilizing strap is ideal for use at home, in the office, and while traveling.
Quality Made
This 3"" x 12"" adjustable strap is made with premium, medical-grade, plush neoprene designed for extended use.
For Tennis & Golfer's Elbow
Use to help reduce discomfort associated with tennis and golfer's elbow.
Additional Benefits & Features
Provides adjustable support.
Strap applies firm pressure to forearm muscles.
Helps reduce or eliminate tennis or golfer elbow discomfort.
Medical-quality neoprene construction.
Contains natural rubber latex.
---
Share this Product