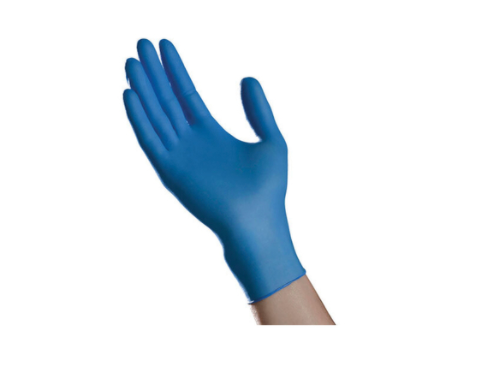 BodyMed® - Health & Wellness Products
BodyMed® Nitrile Exam Gloves
Item # BDMNTRGVXS
Soft, Comfortable, and Durable

The BodyMed® Nitrile Exam Gloves are extremely easy to put on because of their naturally low friction coefficient. These disposable nitrile gloves meet or exceed all ASTM and FDA examination glove standards. Exam gloves are available in X-Small, Small, Medium, Large, and X-Large. Glove count per box varies.
Offer superior comfort and dexterity.
Disposable and ambidextrous nitrile gloves.
Not made with natural rubber latex.
Powder free.
Available in select sizes.
Why Choose Nitrile Gloves
The Nitrile Exam Gloves offer optimal protection against harmful abrasions, chemicals, and viral exposure. These powder-free exam gloves are more puncture resistant than latex and vinyl and three times more puncture resistant than natural rubber gloves.

Latex Allergy Friendly
Although the Nitrile Exam Gloves were created using synthetic latex, they do not contain any latex protein, which alleviates concerns for allergic reactions.

---
Share this Product