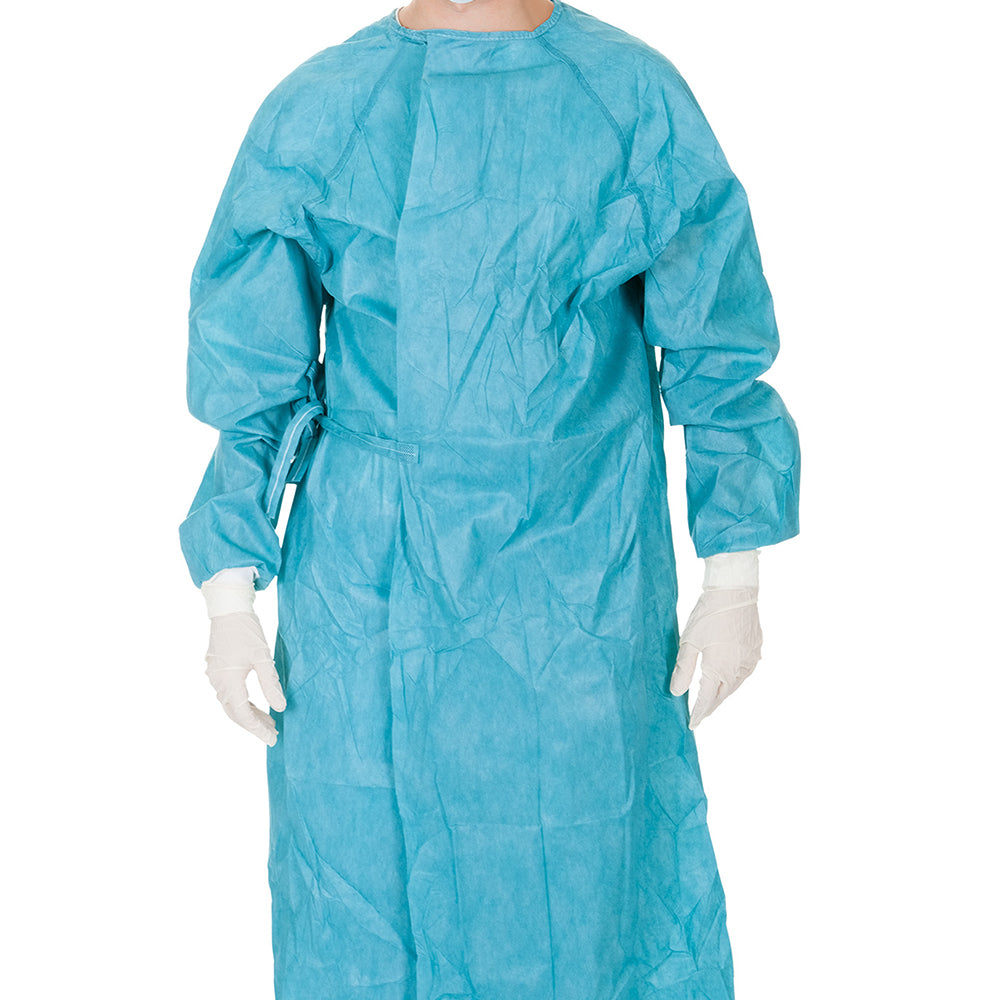 BodyMed®
BodyMed® Non-Woven Basic Isolation Gown – Level 1
Item # BDMGOWNL1KT
BodyMed® Non-Woven Basic Isolation Gown
Level 1 Medical Isolation Gown
The BodyMed Non-Woven Basic Isolation Gown is a personal protective gown for health care settings that is made of lightweight polyethylene. It is certified as a Level 1 medical isolation gown. This certification means that this gown can be used in situations or settings with minimal risk of biological contamination, like basic patient care.
How to Don & Doff an Isolation Gown
Before putting on a medical isolation gown, read the tips below for guidance on proper donning and doffing.
Find the appropriate size and type of isolation gown needed. The BodyMed Level 1 Non-Woven Basic Isolation Gown is one size fits most.
Put the gown on and secure with the belt tie around the waist. This Level 1 isolation gown features a thumb-hook cuff style with long sleeves.
If the gown is too small, use two.
To remove, unfasten the belt tie. Pull the gown off from the neck and shoulders. Turn the contaminated side of the gown toward the inside. Roll it up and discard properly.
Lightweight Isolation Gown
The BodyMed Non-Woven Basic Isolation Gown measures 43" x 31" and weighs just 1.8 oz. This medical isolation gown offers ozone, chemical, and aging resistance while being flame retardant. All while not being made with natural rubber latex.
As one of the most-used pieces of PPE, gowns offer protection for caregivers and patients. The BodyMed Non-Woven Basic Isolation Gown can be part of an infection-control strategy.
---
Share this Product