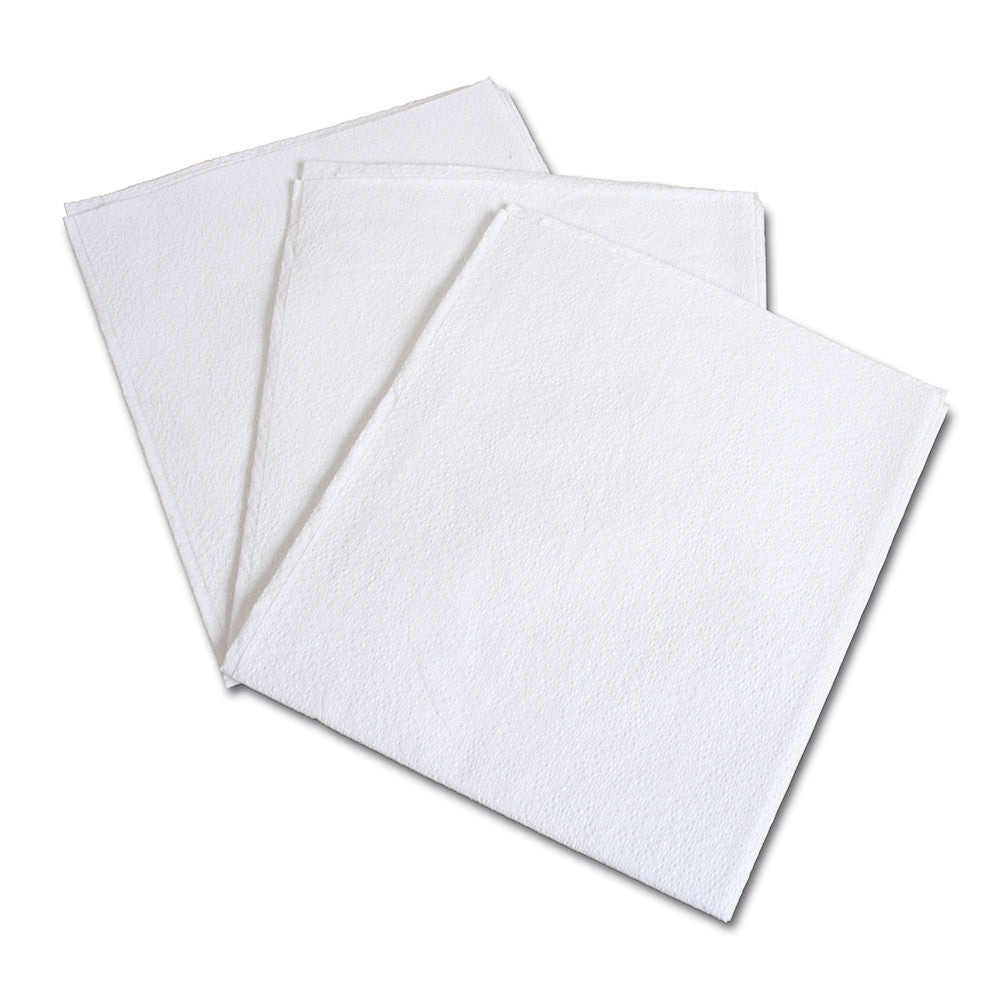 BodyMed®
BodyMed® 2-Ply Drape Sheets
Item # ZZR300
Durable, Nonsurgical Draping Sheets
The BodyMed 2-Ply Drape Sheets are designed for nonsurgical draping, offering comfort and privacy. These patient drape sheets are hygienic, disposable, and durable, making them the ideal choice for all of your nonsurgical draping needs. Made with convenience in mind, the BodyMed 2-Ply Drape Sheets can be discarded after each patient visit. These soft, yet sturdy white drape sheets help prevent cross contamination while providing comfort to patients.
High-quality drape sheet.
Made of 2-ply tissue.
Color: white.
Size: 60" x 40".
2 Ply Products Come 100 per case, 3 Ply Comes in 5- per case count
Protective
BodyMed drape sheets are opaque, making them perfect for maintaining a patient's comfort and protecting their modesty in a nonsurgical health care environment.

Hygienic
BodyMed drape sheets are single-use disposable sheets that are discarded after each patient visit to help in preventing cross-infection.

Versatile
These draping sheets are ideal for use in physicians' offices, clinics and wards and for outpatient checkups.

Sturdy
These 2-ply drape sheets are soft yet tear-resistant, making them an excellent choice for patient draping.

Convenient
BodyMed Drape Sheets are sold in cases of 100 (2 Ply), making it easier to stay stocked up.
Equip Your Practice
Stock your healthcare facility with three layers of durable coverage and protection with the BodyMed 2-Ply Drape Sheets.

Drape Sheets Can Be Used In:

Hospitals
Physicians' Offices
Clinics
Ambulances
Medical Wards
---
Share this Product